Make a Day of Giving donation and name a Fresno State squirrel!
When you donate $10 or more to the Good Samaritan Fund on Day of Giving, you can name an official Fresno State campus squirrel. You'll even receive a downloadable certificate customized with your squirrel's name!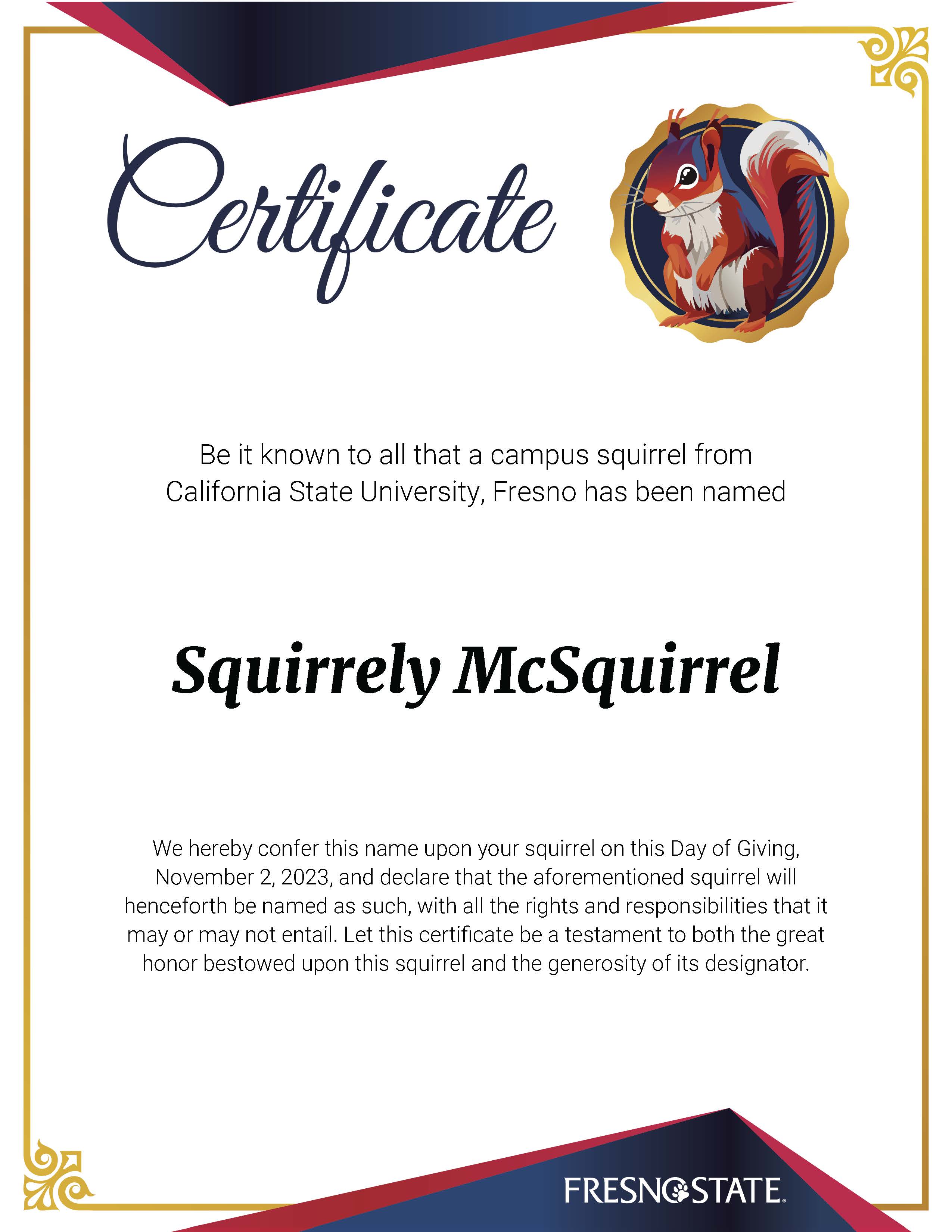 The Good Samaritan Fund supports students' emergency needs, including but not limited to: student wellbeing initiatives like Food Insecurity, emergency housing, student retention and unplanned crisis.
Contest Rules
Our beloved Fresno State squirrels are known for establishing their authority throughout campus. For that reason, we ask that you choose a name that is reflective of the respect and dignity demanded by our furry friends. We reserve the right to reject any name that is deemed too inappropriate. Keep in mind that rejected names will not result in a refunded donation, so please choose wisely!
While the impact of your Day of Giving gift is real, your squirrel name is purely symbolic. Through the power of your generous donation, we grant you the authority to identify any campus squirrel as yours and call it by its official name. Just remember to express your reverence at a distance - these campus critters are still wild!
---